Tiliz is a French supplier of ice-cream mochi. We manufacture our products in the West of France, in Bretagne. Indeed, our factory is in Crédin (Morbihan – 56). If you are looking for a french manufacturer and supplier for iced mochis or desserts, please contact us. You can easily become a professional customer, and sell our snacks to your own customers.
Tiliz is a French manufacturer of ice cream or iced mochi. Well known for high-end and tasty products, we are a major professional supplier in France and on the international market. French manufactured mochis with homemade ice cream : let's work together !
Iced mochis or ice cream mochis : the perfect combination of Asian culture and French traditional know-how. A fusion of tasty flavors ! Our artisanal ice cream meets the softness of silky rice paste.
Tiliz : french supplier and manufacturer of ice-cream mochi
As a French supplier of ice cream mochi, we have high quality standards. Indeed, you may be seeking for great products with great ingredients. Our iced mochis are gluten free, and we have two vegan flavors : mango passionfruit and lime yuzu.
Tiliz has developed its own brand called Le Mochi Glacé that already exists in many stores in France. Here is some examples of our packagings !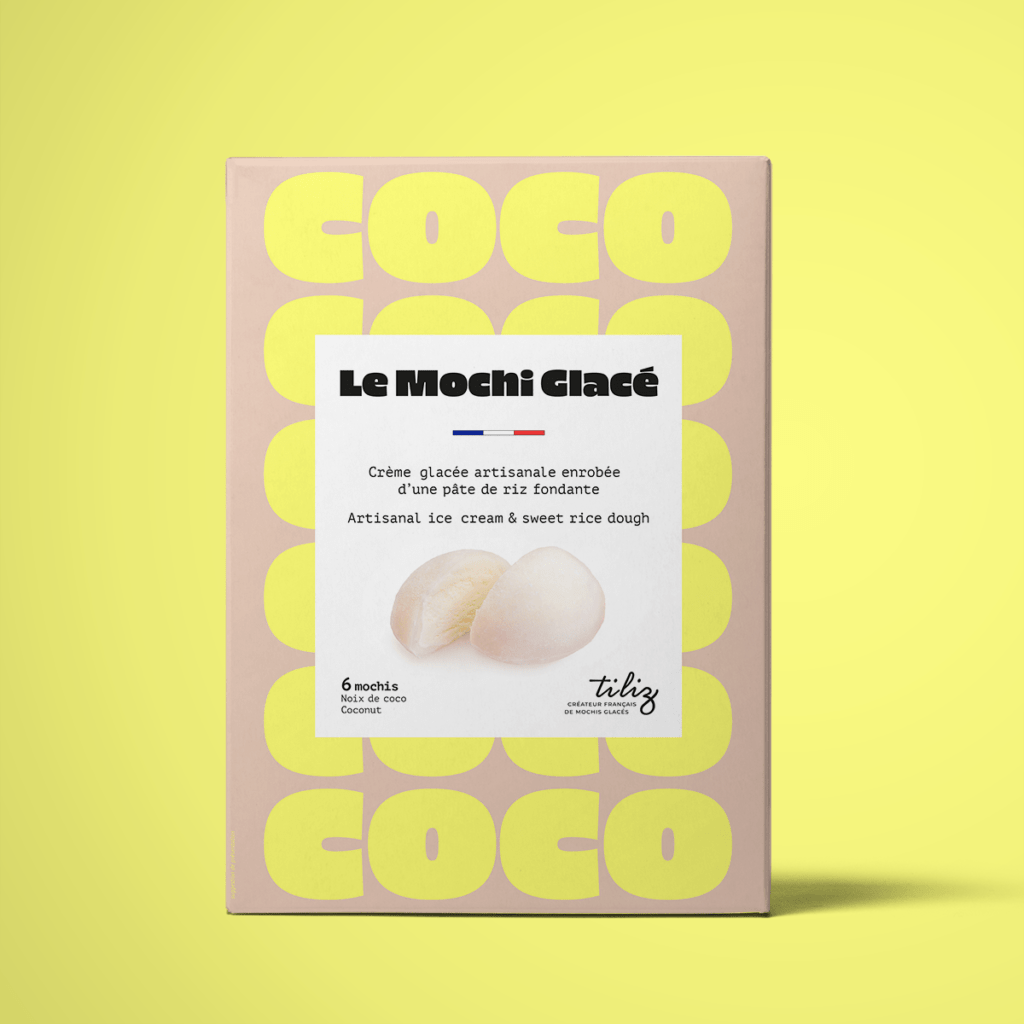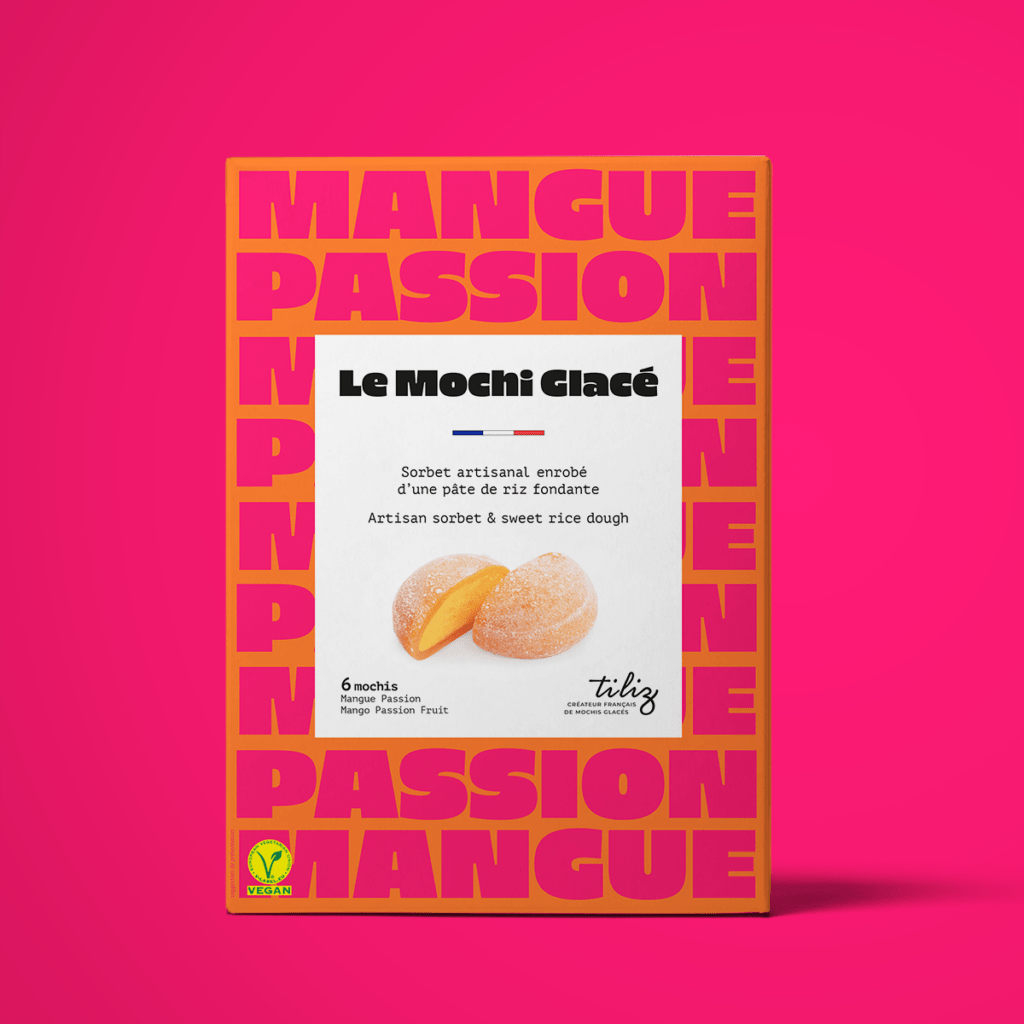 What do you think of our pop & fun packagings ?
French supplier of ice-cream mochi for professional customers
Tiliz has created its own brand for business to consumer, but we also have a wide range of flavors for professional use. You can chose between different savory tastes : chocolate, vanilla, coconut, mango passionfruit, raspberry lychee, salted caramel, pistachio, lime yuzu, matcha tea, black sesame, sakura…
Create your own brand of iced mochi !
We will listen to your needs. Everything will be tailor-made, and together we'll study your specifications, your flavor wishes and your packaging needs. If you would rather only order mochis from our range, feel free to send us a message. We can combine the flavors to satisfy your wishes !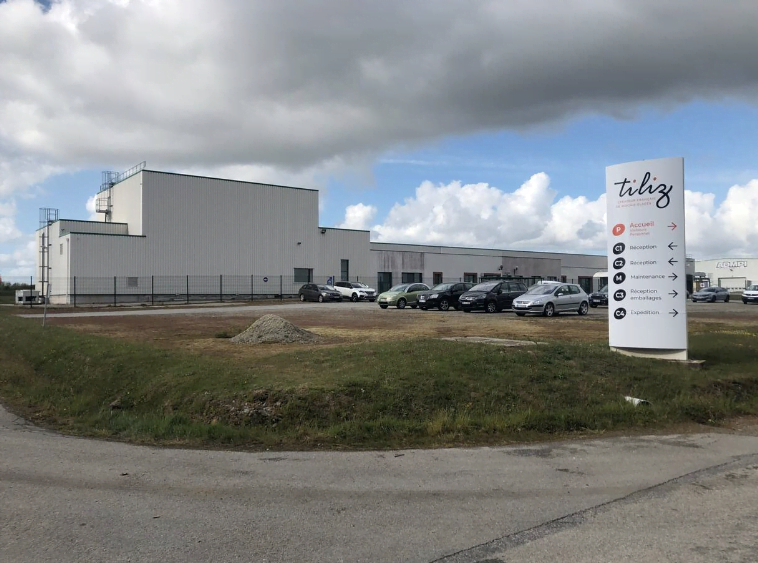 French industrial expertise
Combining a passion for food with industrial expertise, Tiliz has succeeded in making unique iced mochis. Combining the tradition of soft and smooth rice paste with French ice cream savoir-faire, Tiliz seduces all types of customers. Our rice dough is delicious! Thin enough for the taste buds, thick enough for the fun of mochi, soft and slightly sweet. We rigorously select our ingredients for a perfect texture. As a French producer of iced mochi, Tiliz pays particular attention to the product's aesthetics, how it handles in the hand and how it tastes in the mouth!
All our ice creams and sorbets are homemade. We make them ourselves, using only the best ingredients. We use only natural flavors. These simple ingredients are carefully selected to preserve the intensity of taste.
Tiliz is therefore a French supplier of ice-cream mochi, and by using our own ice cream, we can offer our professional customers the chance to create their own flavor! In other words, according to your needs and desires, create a customized ice cream flavor to suit your company.
French desserts industrial manufacturer
Tilliz is a French supplier of ice-cream mochi, but not only ! We have developed other products that you may be interested in knowing. Do you know daifukus ? We have worked for a few months on a perfect recipe to elaborate a brand new mochi. This mochi does not contain ice cream, but a fresh dough that looks like ganache. The sticky rice dough brings a flavor and a fun aspect to this new dessert. Very tasty and practical for professional use, the fresh mochi is still an exclusivity for professional buyers. Feel free to contact us in order to taste this mochi !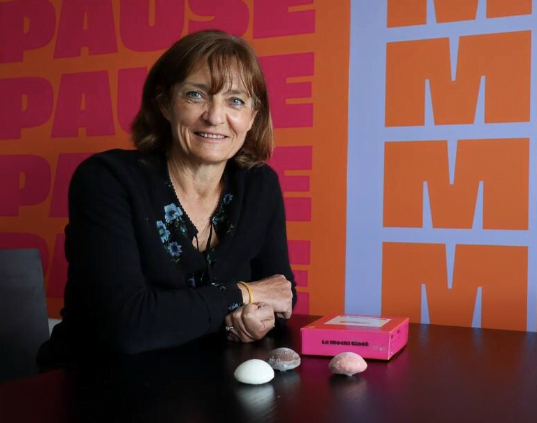 Family business : French supplier of ice-cream mochi
Tiliz is a French desserts industrial manufacturer that works for many professional customers. We can work together to create a recipe or a dessert according to your needs. Created by Véronique le Bourge, Tiliz has strong family values. We work with different customers by trusting them, and we believe that the relationship between two companies can be great.
We truly love our products, and we believe in expanding our company only through high standards. Great taste, fun to eat, unique, homemade… For any professional inquiries, Tiliz can fin the best solution to produce good and easy to eat desserts. You might be interested in iced macarons or cookie dough ? We are working on perfect new desserts to offer you a wide range of French made desserts.