If you are looking for a French dessert manufacturer, Tiliz is the perfect solution. Our company is located in Bretagne, in the West of France. Indeed, our offices are in Rennes : only a ten minutes walk from the station where you can take a one hour train for Paris. Our factory is in Crédin (Morbihan). We produce iced mochis, but also fresh mochis.
We have the capabilities to manufacture specialty gourmet dessert recipes including iced mochis, fresh mochis, iced macarons and even cookie dough !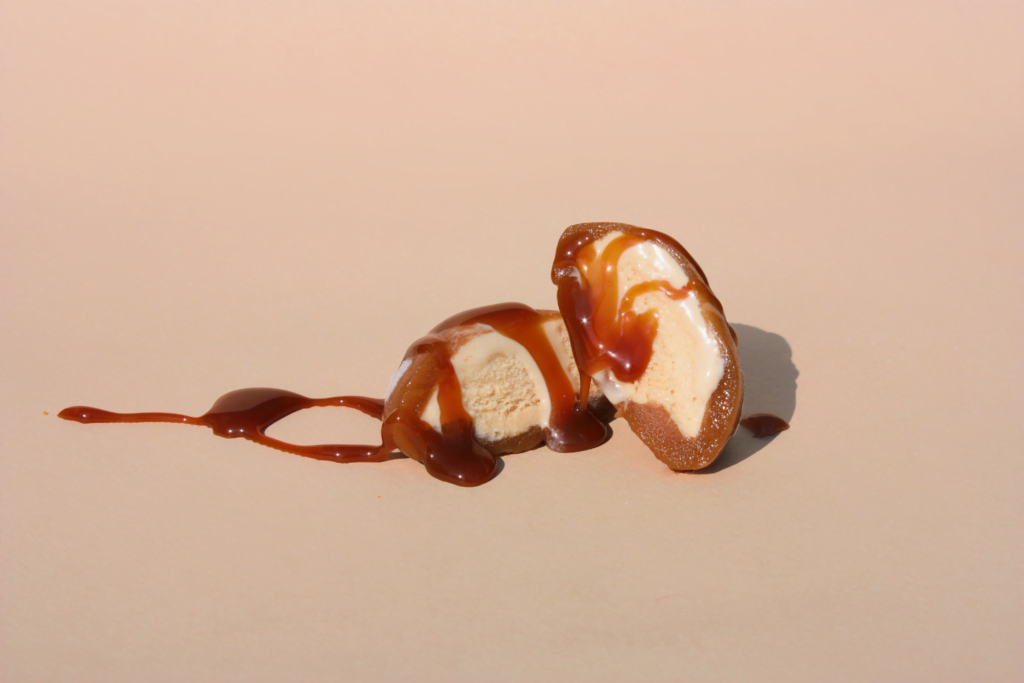 French manufacturer : iced mochis
As a French dessert manufacturer, Tiliz produces a various range of iced mochis. All our iced mochis are French made with artisanal ice cream or sorbet. They are gluten free, and we have two vegan flavors. That's why, our desserts are great for professional use : every customer can eat our mochis. Iced mochis are a trendy, fashionable and delicious snack or dessert. According to your needs, we can elaborate new flavors that will suit your brand ! Also, Tiliz is a family company. We have strong trust values, and we love to collaborate with new customers to make sure everything is perfect.
Tiliz is well known for high quality iced mochis. Unlike other French producers, we chose the best ingredients for our iced mochis. We use natural flavor, and we produce our own ice cream with great milk. Our sorbets are "plein fruit". They are known as "full-fruit sorbets", for which the minimum content must be 45% for normal fruit and 20% for acidic and strong-flavoured fruit. Our rice dough is thin enough not to be disgusting, but thick enough to be tasty and fun to eat.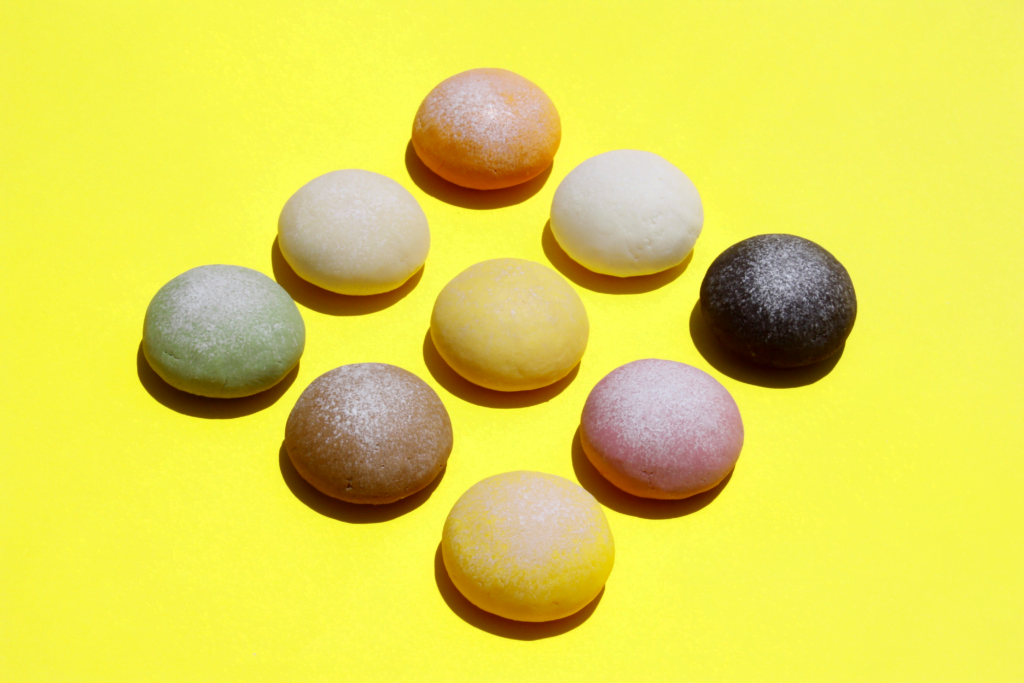 We have different flavors, but of course, we can always create new ones !
Vanilla
Coconut
Chocolate
Salted caramel
Mango – passion
Yuzu – lime
Raspberry – lychee
Pistacchio
Matcha tea
Sakura
Black sesame
As a professional customer, you may be a restaurant, a company, a reseller… Feel free to contact us to know about our prices and delivery options.
Interested by our professional French manufactured desserts ?

Here is our e-mail : contact@tiliz.com
French dessert manufacturer
Firstly, our family company has always been in the food industry. We always create the best product to taste, but also fun marketing to enjoy the buying process. Indeed, we firmly believe in having fun while eating good products. Also, Tiliz is a French company : it seemed logical to produce our desserts in France for ecological and ethical reasons.
Fresh mochis : daifukus
Tiliz is a French dessert manufacturer. We have developed other desserts than the iced mochis. Indeed, you can buy fresh mochis ! Unlike the iced mochis, they are made with a fresh filling like ganache, but are not iced. They have the same rice dough, but are different. You need to defrost them and store them in the fridge before tasting. We have created delicious and tasty recipes.
French manufacturer : iced macarons
Tiliz can also produce other desserts for professional use : iced macarons for instance. We could also think about creating recipes together, according to your needs. As a French dessert manufacturer, we can answer most of the professional requirements, especially for international inquiries. We value the high quality of our products, and we care a lot about the hygiene standards and regulations. Indeed, Tiliz has high quality standards. The iced macarons – or iced macaroons – are delicious, and exclusive for our professional customers.
Producer of cookie dough
You may have heard a lot about cookie dough ! This delicious snack is fun and very tasty. You can find some cookie dough in ice-creams, but also in shops to eat on the go. We are developing the best cookie dough with great ingredients. If you are interested in collaborating by creating a recipe, please contact us ! Our own made cookie dough is manufactured in France, with great food ingredients. It is safe to eat, and perfect for you professional use.
If your business sells great desserts, isn't it time to get free from the labor of working with different international companies ? Our great products can transform your operational efficiency. They are ready to eat, tasty and highly qualitative. So, we can improve your food safety and business experience by producing iced mochis, fresh mochis, iced macaroons, cookie dough… or any other desserts that you may need !
Tiliz's business values
Working with Tiliz is reliable : your customers will be able to trust you either for the tastes or textures they crave, every time. Also, Tiliz strives for a healthier approach to love of food.
We produce high quality products for our B2C and B2B customers. Additionally, our services are sought after by significant business clients who are ready to change their desserts options in order to eliminate troublesome components. These components include synthetic flavors, colors, fillers, chemical texture enhancers or environmentally unsound palm oil.
To conclude, we are a French manufacturer of frozen desserts with high quality standards. Let's work together : you will be able to reach new customers, offer a wide range of new products and build loyalty by retaining satisfied clients.
Tiliz has its own brand : Le Mochi Glacé ! Discover our Instagram to learn about it !