Since 2017, Tiliz has been making delicious ice cream mochis from homemade ice cream and sorbet in our factory in France. As a French ice cream mochi manufacturer : Tiliz, we produce our products in Crédin (Bretagne). Also, as a French producer of iced mochi, we use high-quality ingredients. Indeed, we chose great French milk to make quality artisanal ice cream, made in Brittany, and premium rice flour.
If you are a lover or professional customer of desserts, you may be looking for unique and delightful treats, then look no further ! Tiliz is the French producer of delicious ice cream mochis. Indeed, combining the richness of ice cream or sorbet (depending on the flavor) with a soft rice dough coating, Tiliz offers a heavenly fusion of textures and flavors. You may know that we are a French ice cream mochi manufacturer : Tiliz is well-known for the amazing taste of our products !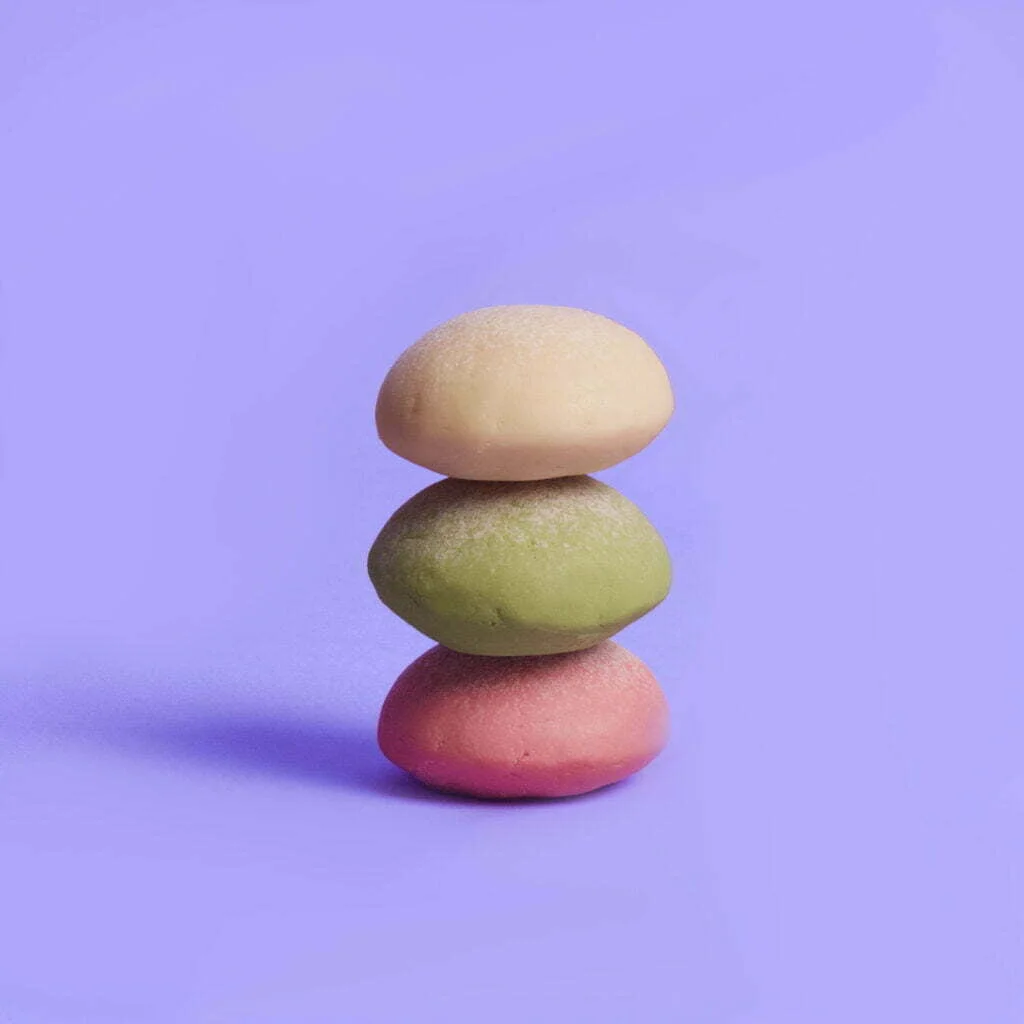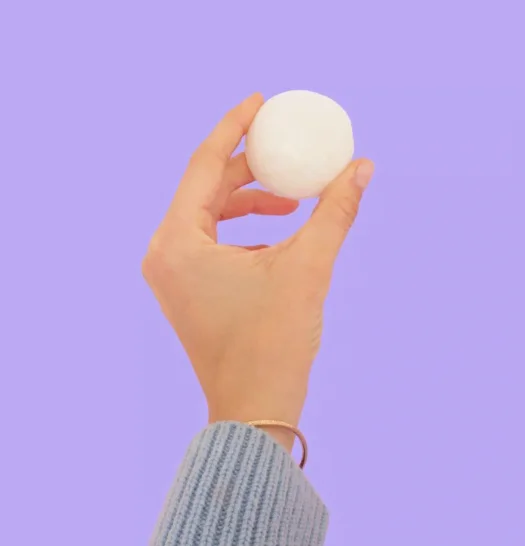 French ice cream mochi manufacturer : Tiliz for a high-quality
First, our French production of iced mochi is made for a healthy and socially responsible consumption. Our mochi comes from a traditional Japanese dessert. Historically, the mochi is made with red bean purée, eaten at room temperature during Chinese New Year. We have decided to improve this recipe with a French touch. Our iced mochi or ice cream mochi makes the dessert time even more gourmet. We have a wide choice of local and artisanal ice creams and sorbets. Our mochi is a premium dessert, containing no additives or preservatives and is gluten-free. We also have vegan flavors. Our French company elaborates its recipes with care and high standards to satisfy all our customers. For example, our ice cream is hand-made in our factory. It thus gives this iced mochi a rich, subtle taste value.
At Tiliz, the art of creating ice cream mochis is taken to new heights. That is why, we use only the finest ingredients sourced from trusted suppliers. The process begins with the selection of high-quality milk to create our ice cream, ensuring that only the most exquisite flavors make their way into each product. Then, our ice cream or sorbet is then coated by a delicate rice dough, carefully molded into bite-sized portions. As a result, we obtain a perfectly balanced dessert that tantalizes the taste buds with its combination of creamy ice cream and chewy rice dough.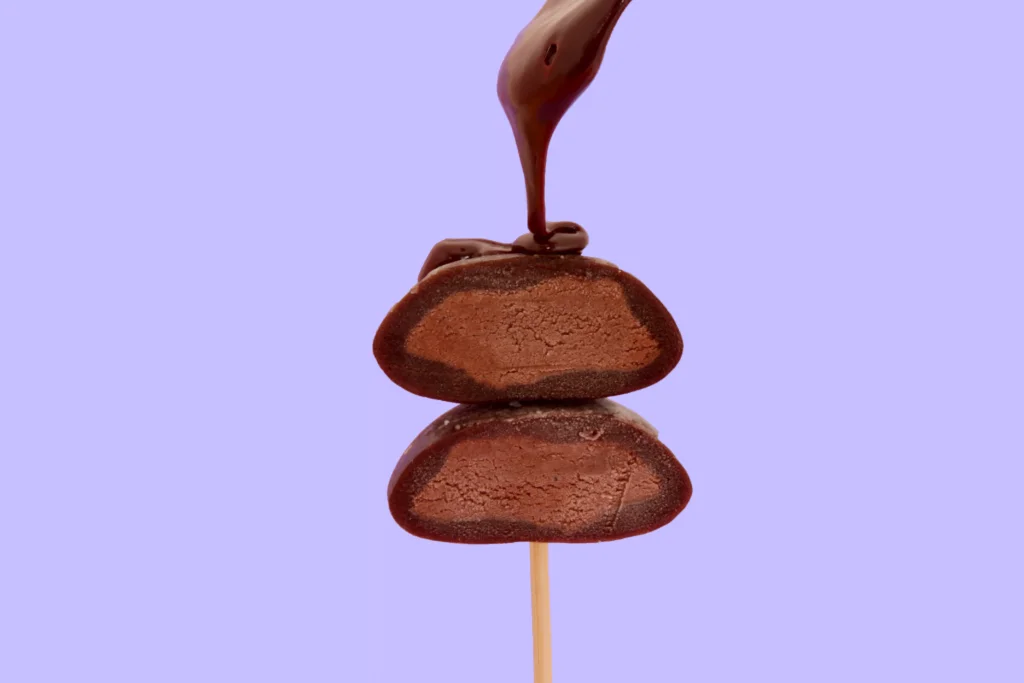 French ice cream mochi manufacturer : Tiliz offers quality and sustainability
Tiliz only delivers the highest quality ice cream mochis to its customers. Each step of the production process is carefully monitored to ensure consistency and excellence. From the sourcing of premium ingredients to the meticulous crafting of each mochi, Tiliz remains committed to upholding its reputation for unparalleled quality. We supply mochis for professional customers : supermarkets, restaurants, restaurant chain… If you are looking for mochis to sell or to create, feel free to contact us. Indeed, we can create flavors according to your needs to satisfy your customers.
Mochis for professional customers
Tiliz understands that individual preferences vary, and that's why we offer the option to personalize your order. From choosing your favorite flavors to customizing the quantity, you have the flexibility to curate a selection of ice cream mochis that perfectly suits your taste and needs. Thanks to this level of customization, we ensure that every experience is tailored to your desires. You can also chose the shape of each mochi, and even the packaging.
We offer different flavors : vanilla, chocolate, coconut, salted caramel, pistachio, mango – passion fruit, raspberry lychee, lime yuzu, matcha tea, sakura… Please contact us to discuss the many possibilities of flavors.
Finally, the French ice cream mochi manufacturer : Tiliz, invites you to indulge in a one-of-a-kind dessert experience. With our exquisite recipe and great flavors, Tiliz mochis are sure to satisfy your customers' tastes and leave them craving for more. From classic vanilla to chocolate or refreshing fruity delights, there's a flavor for everyone to enjoy. Discover the world of Tiliz today and let their ice cream mochis transport you to a realm of pure culinary bliss.